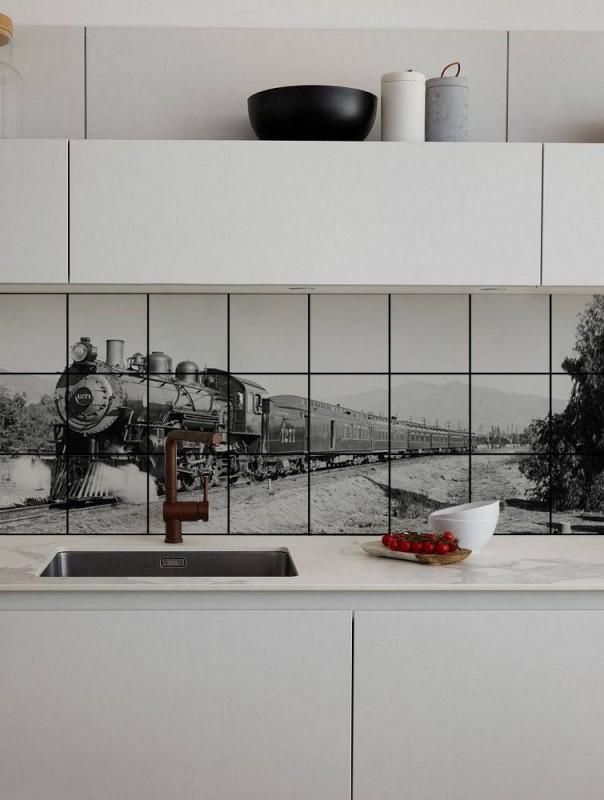 zoom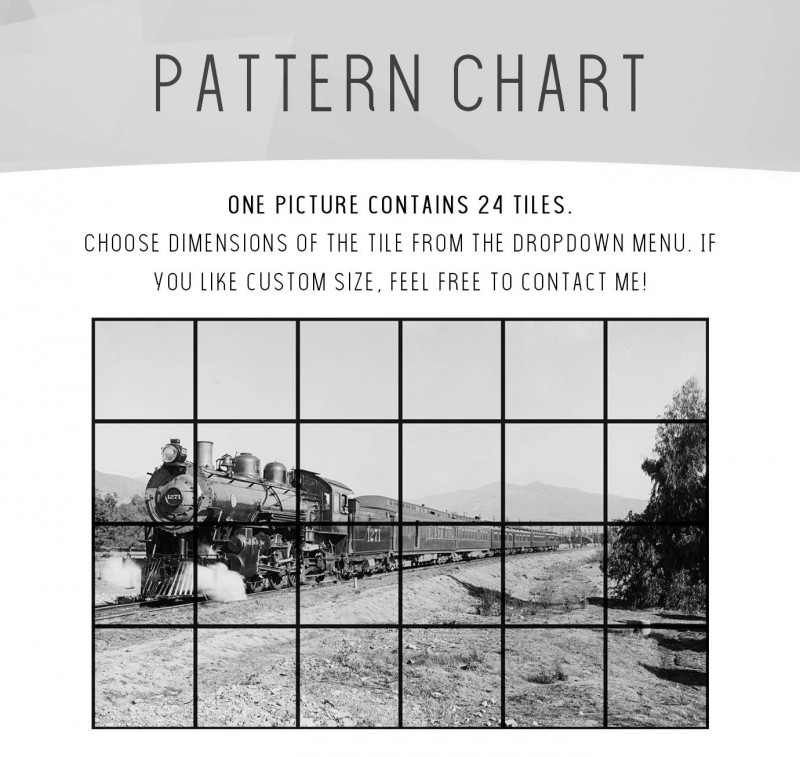 zoom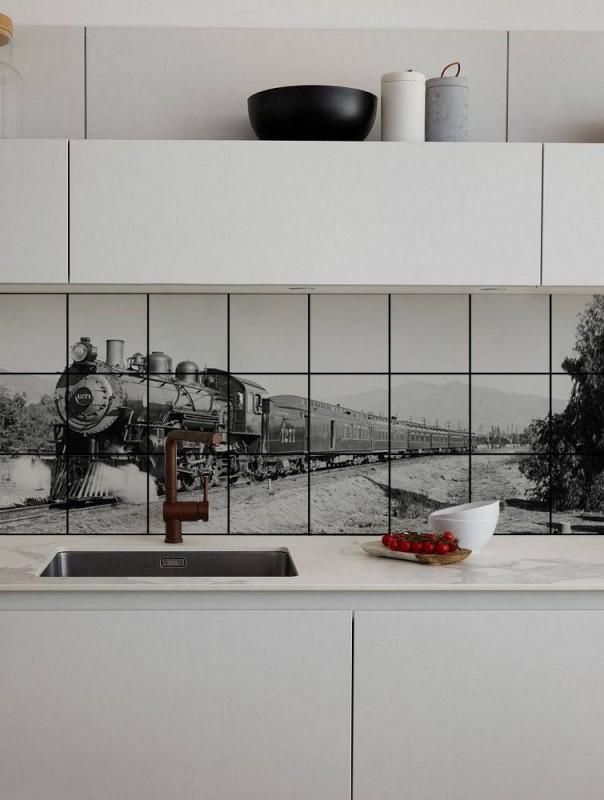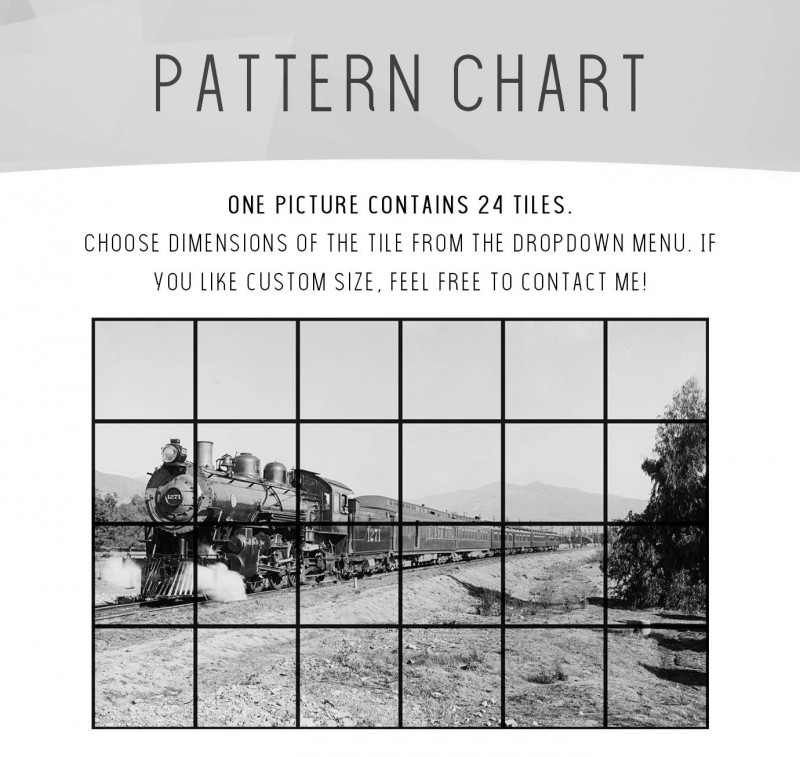 Oldstyle oldschool train
Tile Decals
Dimensions
2 x 2 in (5.08 x 5.08cm) each
2 x 2 in (5.08 x 5.08cm) each
3 x 3 in (7.62 x 7.62 cm) each
3.5 x 3.5 in (8.89 x 8.89 cm) each
3.9 x 3.9 in (10 x 10 cm) each
4 x 4 in (10.16 x 10.16 cm) each
4.25 x 4.25 in (10.79 x 10.79 cm) each
4.5 x 4.5 in (11.43 x 11.43 cm) each
5 x 5 in (12.7 x 12.7 cm) each
5.9 x 5.9 in (15 x 15 cm) each
6 x 6 in (15.24 x 15.24 cm) each
6.5 x 6.5 in (16.51 x 16.51 cm) each
7 x 7 in (17.78 x 17.78 cm) each
7.5 x 7.5 in (19.05 x 19.05 cm) each
7.9 x 7.9 in (20 x 20 cm) each
8 x 8 in (20.32 x 20.32 cm) each
13 x 13 in (33.02 x 33.02 cm) each
17.72 x 17.72 in (45 x 45 cm) each
For You Just
USD 0
incl VAT
In Stock Delivery within 3-4 days
Add to list
Remove from list
Innovative Peel&Stick material, which alows to be applied and peeled multiple times!
Digitally printed, removable with matte finish
Sticks to any flat surface
Product information:
Tile Decals Oldstyle Oldschool Train
Changing the tiles is a hard process which requires lots of money - you have to hire a stone layer, buy new tiles etc. But if you love changes and want to do something with your tiles check out the Tile Decals Oldstyle Oldschool Train in our shop. The Tile Decals Oldstyle Oldschool Train are little decalcomania you can put on your old and boring tiles. Tile Decals Oldstyle Oldschool Train are the greatest way to change the look of your hall without spending lots of money. The Tile Decals Oldstyle Oldschool Train are easy in sticking-on and usticking so you can change the look of your interior anytime you want.
Our decals are great solution to change the look of existing tiles or to create a feature wall anywhere in your home. These decals can go over your existing tiles, make them look brand new and had a splash of colour.

The stickers may be applied on: wall tiles, walls, windows, doors, furnitures. Use your imagination! They are perfect for kitchen and bathroom backsplashes.

Set includes 24 tile stickers. You can choose selected patterns from the pattern chart.
If you don't pick patterns, you will receive square patterns like in the visualisation. Please leave us a message during placing the order.

Size: Please choose size from drop down menu or contact us for a FREE custom size.
CUSTOM ORDERS
We make custom sizes for FREE :)
Please contact us with your sizing requirements and We will have an indyvidual listing for your custom size.

Eco Certificate:
We use a state of the art GreenGuard-certified HP LATEX III generation printers to not only ensure the highest quality, but also guarantee that the product you purchase is environmentally friendly and complies with the most stringent safety standards.

If you have any questions, please feel free to contact us!

MONEY BACK GUARANTEE:
All our items are made to order but We really want to offer you piece of mind and good service. If for any reason you decide you don't want your item, even if you've simply changed your mind, send your unused item back for a refund. Refund does not include shipping and does not apply to custom orders.