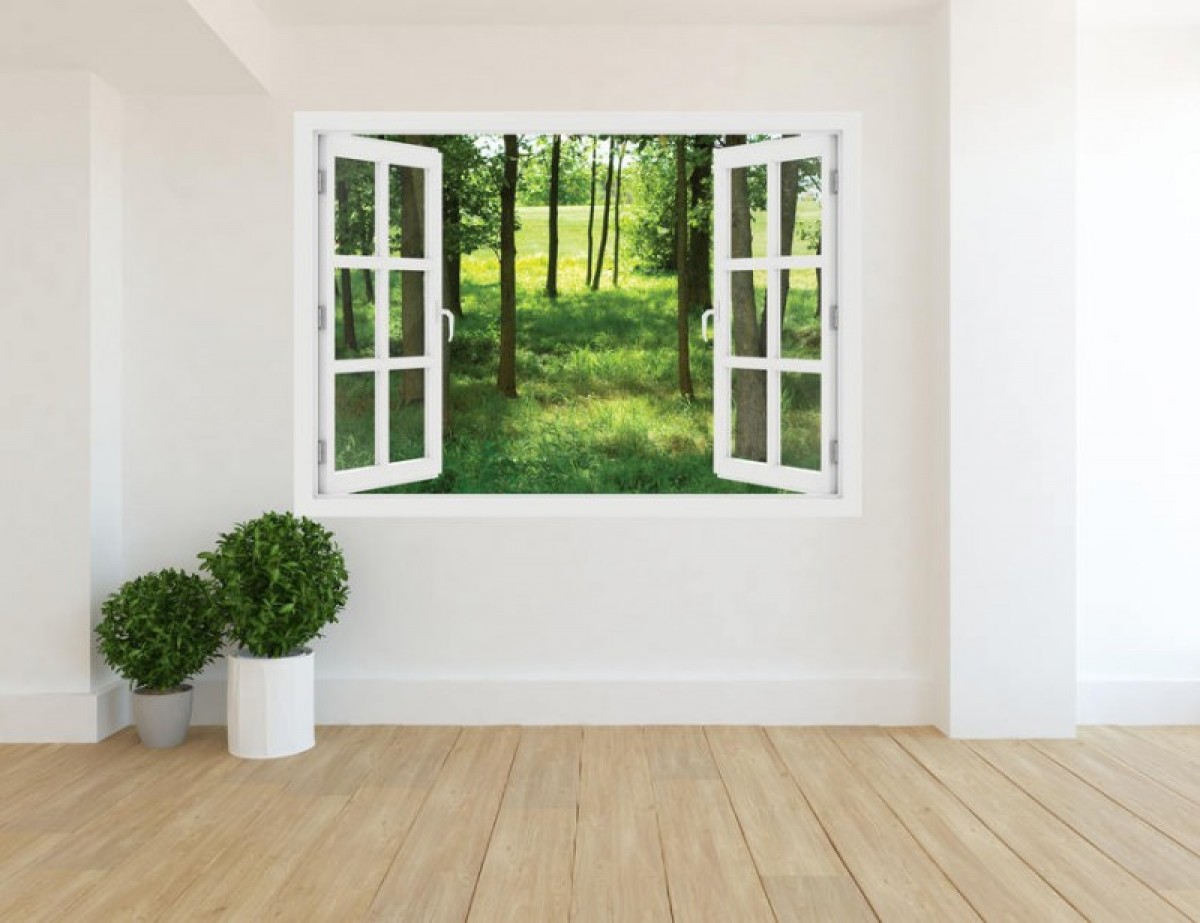 Trending, Innovative Ideas for Blank Walls
Do you have any blank spaces on your walls? There is so many interesting and creative ways to decorate them! The best I can think of right now is using a 3D window effect wall sticker which is getting more and more popular now. Is it going to dominate all the other wall decorations?

There is a probability, as 3D window wall decals are available on removable, reusable material. It means you can use it multiple times with no damage if it's used correctly. I wanted to show you a few, various designs that might help you in making a decision.

1. SNOW WINTER COUNTRYSIDE AT THE SUNSET
You should use this design to make your interior feel a bit larger. Thanks to the open window with a view of a folk motif countryside, you will way more relaxed. The snow and the rising sun will also make your day start better. You will be refreshed by how good quality the print actually is!

2. MORNING FOREST LANDSCAPE VIEW TREES
In case you are in love with green, or you just might like nature around you - here it is. A wonderful glade awaits you!
As every green-oriented nature motif, this one will improve the relaxation and calming down while you need it. And it's all natural!
Highest quality print will make sure you won't get distracted by some unpleasant, blurred views.

3. GALAXY ILLUSTRATION COSMOS GALAXY NEBULA
I know some of you might like those really wonderful views. It's especially great wall decoration for people who love cosmos, and whole space motif. Strong, vivid colors and abstract shapes are doing really well with infinite number of stars!

Removable stickers are way closer to top trending interior design decorations than ever before.
Make sure to try them out!
---
HOW TO DECORATE CHILD'S ROOM IN SUMMER